HEATHER WASTIE 'IDLE WOMEN'
Heather Wastie performed 'Idle Women' at a recent society meeting and what a fantastic evening it was. What you may not know is that Heather was featured on the BBC1 Countryfile programme a couple of weeks ago. Heather has a very interesting blog: https://weavingyarns1.wordpress.com/ where she writes about her experience of filming with Ellie Harrison and the Countryfile team and on wartime canal women. Well worth a read.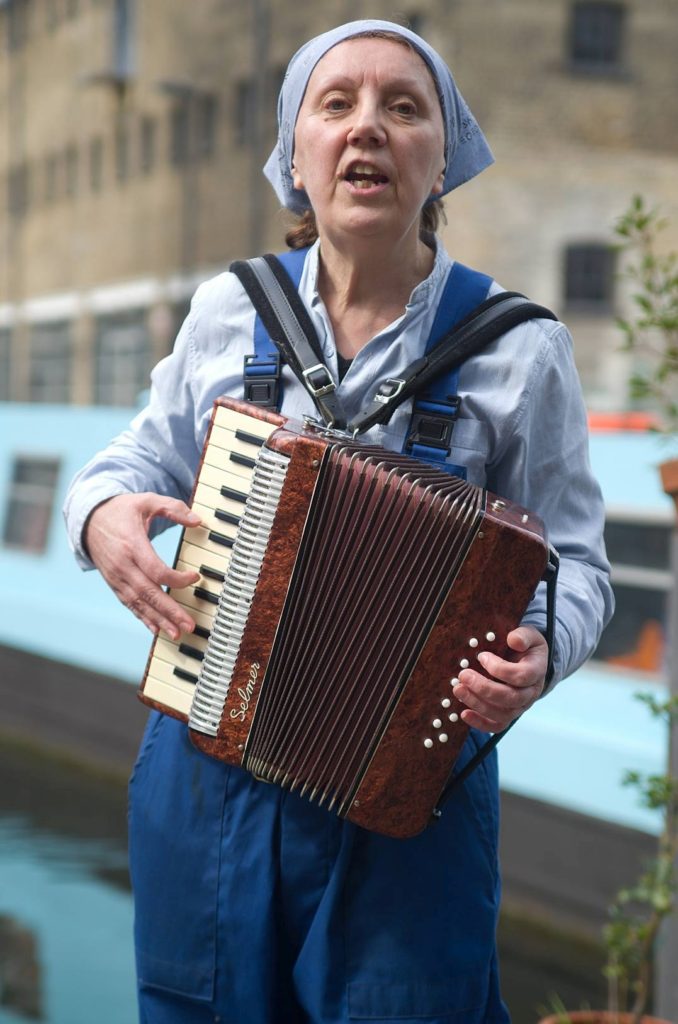 Please note that for this performance non members will be charged £3 entry. Space is very limited in the meeting room (max 50) and preference for admission/seating will be shown to members. In the event of a 'full house' the society retains the right to refuse entry to non members. We have never had to refuse entry at any of our meetings in the past but on this occasion we could have a big turnout and won't be able to make any decisions until the night itself.