NB Cecilia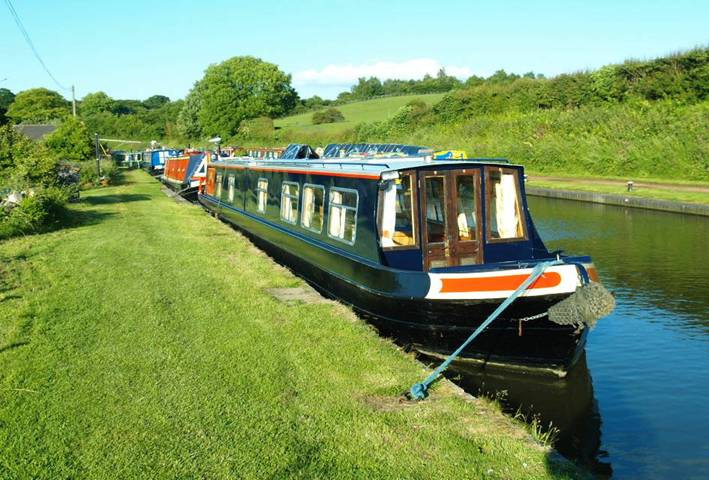 Our Society owns 70ft narrowboat 'Cecilia.'
This 8-berth boat is able to offer trips to groups of people and other charities that would not normally have the opportunity of experiencing the inland waterways.
We welcome any approach from groups involved with children, scouts, girl guides, age concern and support groups in general.
All we ask for is a voluntarily contribution to cover costs.
If anyone has any knowledge of groups who they think would benefit from such activities then let us know. If anyone has any knowledge of a commercial company who may be interested in sponsoring such a boat with all the goodwill publicity that will come from such a partnership again please get in touch with one of our Cecilia Coordinators by email: bookingcecilia@yahoo.com or cecilia@wbdcs.org.uk  Also use either of these email addresses to enquire about booking the boat.
Please note that 'Cecilia' is not a luxury boat, such as those which usually cost hundreds of pounds a day from a commercial operator, but a humble narrowboat in reasonable condition that is available for people to use without charge. It is run solely by volunteers who give up their time to help users. We are always looking for volunteers to support us with the cleaning and upkeep of the boat. If you think you can help then please email either of the above email addresses.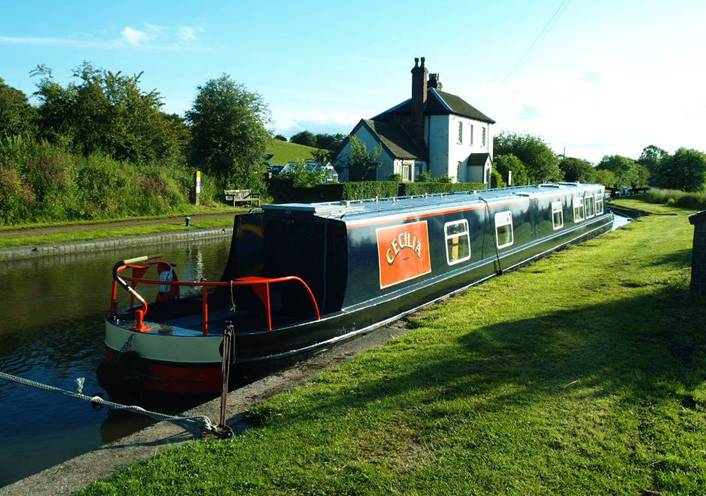 Anyone using the 'Cecilia' is urged to watch this important video produced by Canal & River Trust before using her and also download the Boater's Handbook.
A user guide produced by WBDCS can be found onboard but you can download this here to read before you embark.
We have now had smoke alarms kindly supplied and fitted by Redditch Fire Station. One is a general smoke alarm and the other is a carbon monoxide alarm. Manuals for the can be downloaded by clicking on these links: