CYCLING THE WEST MIDLANDS CANALS
Jennifer Petkus from Denver, Colorado cycled the West Midlands canal last year. On her journeys she called in to the Tardebigge Lime Kilns to see how work was progressing on the kilns and gardens. Jennifer is pictured below by lock 58 at the top of the Tardebigge Flight and being shown around the kilns site by society member Dot and her dog Roger.
Jennifer is an author and website writer and has now published her book about her UK adventures. This is available through the Amazon website. A Kindle version is also available. This is Jennifer's third visit to the UK.
Below: Jennifer Petkus sits on the beam of Tardebigge top lock '58'.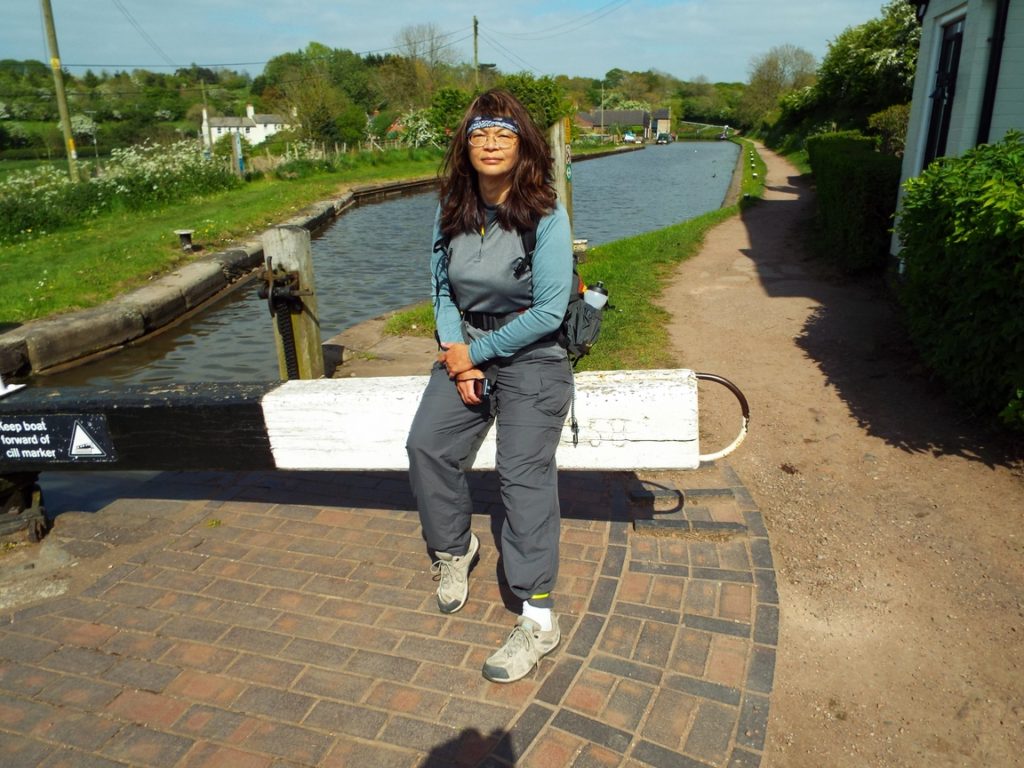 Below: Jennifer, WB&DCS member Dot & Roger (woof!) pictured at the Tardebigge Lime Kilns.